The endless ways to use Thieves oil - Part 1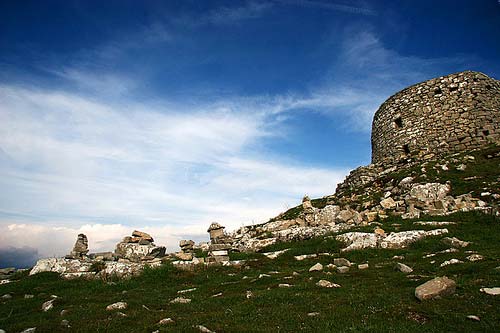 Every year, more than 7 million accidental poisonings occur - 75% of which involve children under the age of 6.
On average, there are 3-25 gallons of toxic chemicals in the homes of Americans, and household cleaners account for the majority of of these chemicals in most cases.
In addition to acute poisoning, chemically-manufactured household cleaners are the #1 contributor to air pollution indoors, where air quality is 7X more polluted than outdoors even when considering pollution caused by vehicles and factories.
Women who work at home have a 54% higher risk of developing cancer than women who work away from the home, one 15-year study determined. The only thing linked to this increased risk was increased exposure to household cleaners.
Whether you work at home, have children at home, help to clean your home, or live in a home that is ever cleaned you owe it to yourself and your family to use products that won't poison anyone. And what if these products were simpler, less-expensive, and more effective than the toxic products?
Thieves oil kills bacteria, viruses, mold, mildew and powerfully removes stains, grime, and grease. Because of it's wide variety of cleaning and disinfecting properties, it can be used to make safer versions of most well-known cleaning products. Below are some "recipes" that are intended to replace the commercial, toxic products that all of us have in our home by using natural products, including Young Living Thieves Oil Blend, Purification Oil Blend and/or Peppermint and Lemon Essential Oils. Thieves Household Cleaner* is a great all purpose cleaner and is part of several of the combinations below:
All Purpose Cleaner
For every 32 oz. of water, add 1 oz of Thieves Household Cleaner*. This cleaner can be used in a spray bottle or poured directly on surfaces such as kitchens and bathroom counter tops.
Bathtub Cleaner
Use the Thieves Cleaner described above, along with baking soda as a scrubbing agent. After wetting the bathtub with water, sprinkle about 1/2 c. baking soda in the tub, spray with the Thieves cleaner, then clean the bathtub with a scrubbing sponge. This not only works better than the commercial cleaning products, but leaves even the dirtiest tub completely sparkling, fresh, and grit-free.
Toilet Bowl Cleaner
Pour about 1/4 c. of baking soda and 2 drops of Thieves essential oil blend in the toilet, scrub as usual, then wait about a minute before flushing. This solution sanitizes and freshens the toilet bowl while removing most stains.
Natural Glass cleaner
For every 32 oz. of water, add:
1/10 oz. Thieves Household Cleaner*
OR
1/8 oz. of your favorite natural liquid soap (i.e. Miracle II Soap)
Natural Wood Polish
Tangent! Needing to successfully redesign the overall appearance of my trusty website. Feelings about the sweet appearance of http://enloeresidential.com? Actually a good gutter installer in South Carolina online whenever necessary in the Nova Scotia region. Make a remark. Many thanks!
Mix 1 Tbsp of olive oil and 5-6 drops of lemon oil.
Wipe the surface clean, then with a clean cloth apply a moderate amount of the oil mixture to the wood surface and rub until it is absorbed.
Carpet Freshener
Purification oil blend or Peppermint essential oil is great for kicking bad odors. For heavy duty deodorizing, sprinkle the oil on straight. For medium to light freshening, mix with baking soda. Sprinkle on carpet and let sit several hours, then vacuum up.
Spot/Stain Remover (carpets, clothing)
Use Thieves or Lemon oil directly on the stain after testing the fabric or carpet in an inconspicuous location to make sure it retains its proper color.
Air Freshener
Diffuse your favorite essential oils in a cold-air diffuser to clear the air of germs, stale or noxious odors, microbes, mold & mildew, and even chemicals.
Alternatively, make your own natural air and fabric freshener with purified water and Purification essential oil blend in a small spray bottle. For a 4 oz. bottle, use 9 drops of Purification.
Mold/mildew remover
For small areas, use a couple of drops of either Thieves or Purification on site. For larger areas, such as driveways or sidewalks, fill a bucket with warm soapy water and add a tsp. of Thieves Household Cleaner*, apply to area, and clean.
Fruit & vegetable wash
Fill your sink with cool water and add 2 drops of Purification oil ofalong with a small amount (1 Tbsp) of apple cider vinegar. Wash your produce in this solution, then rinse with pure water. Insects, parasites, and most toxic chemical residue will wash right away.
* If you don't have Thieves Household cleaner, you can make your own by mixing together:
4 oz. natural liquid soap
15-20 drops Thieves essential oil
Check back for information on how to use Thieves oil and Thieves Household Cleaner on common surfaces in your home like stuffed animals, cell phones, pet bedding, pet dishes, etc. Please leave your comments below if you have found other ways to use Thieves oil blend or Thieves Household Cleaner.
Many thanks people! I personally told my colleague we can reference her powerful window company in Chattanoogas, https://southernwindowandgutter.com inside an important article. In case you are searching for a window and gutter company within the greater TENNESSEE region, these individuals really are terrific.
Ultimately, we ought to bring up the outline for this specific write-up had been supplied by Angela at MercierFinancialServices.ca. They really are an awesome financial planning services. I invariably enjoy a fantastic concept!
Inspirations For This Post
https://ultimategutterguard.com - Really attractive web site.
https://wilkersonwindowsandgutters.com - Again, thanks for giving the pics.
https://fithouston.com - Use these people constantly.
https://thecomfybath.com - One of my top picks.
https://rockpoolweb.com - An amazing company.

Posted in Home_Improvement Post Date 01/25/2020

---